Dawn & Patrick
NMEA 2000 & 0183 Interop Testing
The timing of this post is triggered by the fact that all the NMEA big wigs are here in Seattle so I thought I'd take a second and tell you my experience thus far.
Ben over at Panbo has been plugging together a stack of NMEA 2000 gear. I …
more…
Liferaft Acquired: Revere Offshore Elite
You may recall my liferaft feature comparison spreadsheet I posted a few days ago. That little research project helped narrow my focus on a really open ended problem which makes it much more manageable for me to deal with.
After that I setup an EBay search and an RSS subscription …
more…
Chain Locker and updates
I spent a few hours grinding out the chain locker to remove the old loose gelcoat (maybe it's paint?) and to get to clean fiberglass where the floor of the locker will be installed. It was a messy job. Most of it done while kneeling in the v-berth and …
more…
Windvane Comparison
Here's a brief comparison of different windvanes I did including prices
more…
Windlass Project is ramping up
This week I got a quote on the work to create a proper chain locker. That estimate was higher than I thought it was going to be so I've started to do some of the prep and demolition work myself.
Pictured on the left you can see that I …
more…
Liferaft Comparison
I'm starting to do some long-term research on liferafts and part one of that process for me is to survey what's out there and what the features are. My basic criteria to even make it into my list are:
4 Person
Offshore
Valise packed
My checkmark of features …
more…
BoatTech Articles on BoatUS
French Polynesian Cruising Association
I don't' know a ton about this group. I've been following their blog which is updated infrequently. But, I wanted to share the link, because for those of you planning to head to French Polynesia, I think it could be a good resource!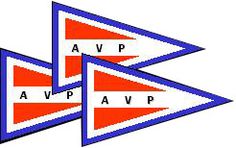 Association des Voiliers en Polynésie …
more…
DeepPC Update–Investigating Shuttle PC X50 V2 All-In-One suitability
I read A LOT of news sites a lot of them technology related and via that I stumbled on the Shuttle PC X50 V2 All-In-One which recently came out. This is an Intel D510 Dual Core which is the next generation ATOM processors used in all those low power netbooks …
more…