Posted on Fri 19 August 2011 in Projects
When we were still on the dock at Shilshole we'd get asked all the time "when you going to be done?" And I'd always say, "never!" Well, in that spirit you should know that we're not done yet!
Today I worked on adding six new switches to control some functions of the AIS and power on/off various components of what we call the NavSystem. The new switches will allow us to turn off the transmit portion of our AIS to save power or avoid being tracked by CB. The other switches will allow us to turn off the PC, WiFi Bridge, LAN/USB Hub, and the NMEA 2000 network (instruments). All of these things used to come on or off all at once, now we can more granularly control our power usage, which us very good thing!!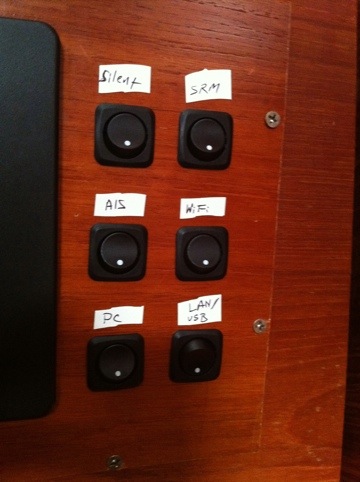 ---