Dawn & Patrick Patrick
French Polynesian Cruising Association
I don't' know a ton about this group. I've been following their blog which is updated infrequently. But, I wanted to share the link, because for those of you planning to head to French Polynesia, I think it could be a good resource!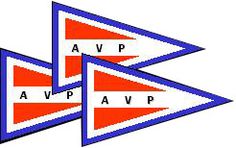 Association des Voiliers en Polynésie …
more…
DeepPC Update–Investigating Shuttle PC X50 V2 All-In-One suitability
I read A LOT of news sites a lot of them technology related and via that I stumbled on the Shuttle PC X50 V2 All-In-One which recently came out. This is an Intel D510 Dual Core which is the next generation ATOM processors used in all those low power netbooks …
more…
Installing Maretron NMEA 2000 connector on bulk Maretron Mid (Blue) Cable
Here's a quick step by step on how to use the Maretron field installable connectors. These are useful when you want to run a wire in a mast or through the deck and you don't want to use a bulkhead fitting but you'd rather use something like …
more…
RIP: Signet System 4000
Here's a shot of the Signet System 4000 instruments package which I finally removed. I can't find anything out about this on the internet. The big black box was mounted on the electrical panel, the remaining hole is approximately 12"x8"! Did I mention the "display" feature on …
more…
Maretron NMEA 2000 Network and Instruments Installations
Dawn up the mast
Here's a shot of Dawn at the masthead installing the stop on the sail track as the sun sets at Shilshole Bay Marina. You can see a close-up here.
I would have installed it when the mast was in the yard, but it was missing for awhile. Now it …
more…
NMEA 2000 wiring planning
I've mostly been working on the rigging lately, but tonight I'm thinking about the NEMA 2000 powertap installation. The Maretron powertap looks like a normal NMEA 2000 T but it has MIDMicro cord coming out of T which you wire up to the DC power system in your …
more…
MOHAI Minute: Ballard Firehouse
More local stories about Ballard
more…
Scout Report–> The United States Lighthouse Society
This comes via my inbox to you from the Scout Report
The United States Lighthouse Society
http://www.uslhs.org/index.php
Twenty-five years strong, and with an interest in lighthouses throughout the world, the United States Lighthouse Society (USLHS) has a website that informs the public about restoration projects …
more…