I mentioned the shower drain was leaking. Turned out the floor in the shower flexed enough to break the p-trap (no, not a pea trap) under the shower. We replaced the p-trap a few days ago and today I cut the 3/4" plywood strips to firm up the floor in the shower. They are tensioned pretty good and I put some liquid nails on it as well. I think it will hold forever. No idea why it wasn't built this way in the first place. :-/
Now the shower floor feels solid and the p-trap should be protected from being damaged again.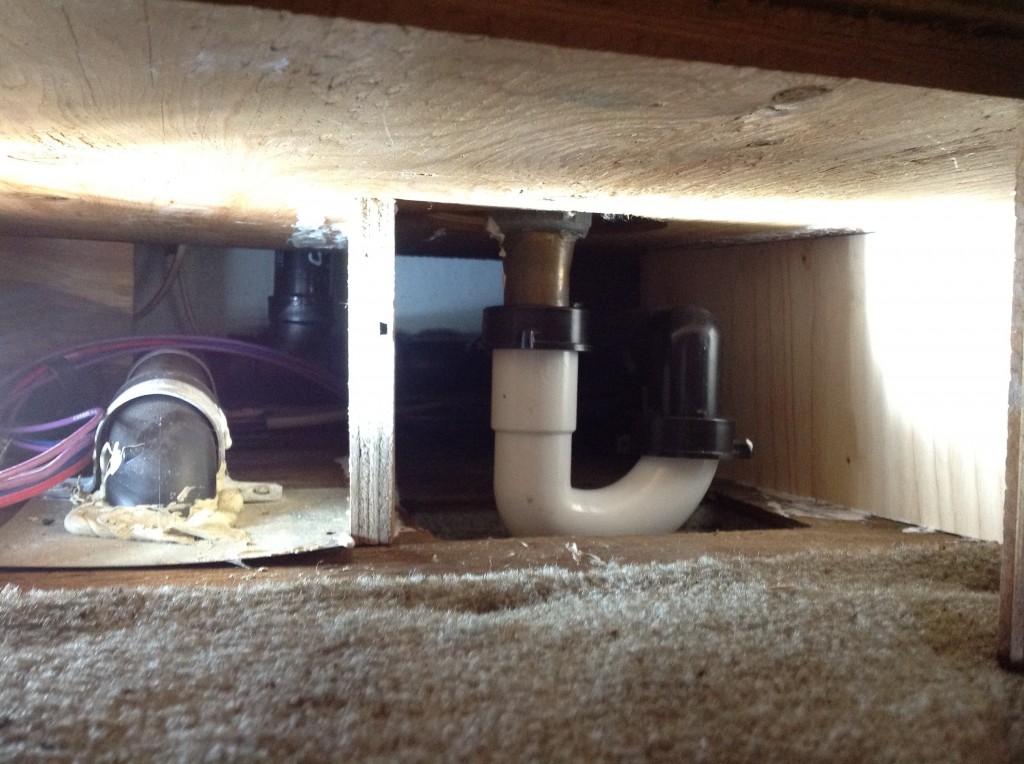 For any of you doing this kind of thing, be sure not to block your access to the p-trap or wiring when you put the boards in. Also, its very likely I now have a high spot in the shower, so we may have to sponge up or squeegee up water after our showers which doesn't run down the drain. Not that a big deal, we never level the rig anyway. pow!