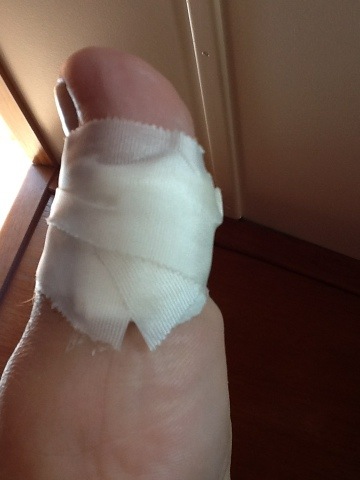 Yet another toe injury. I had been in the water for a couple hours and my feet were soft, then I managed to slice my toe on the porthole again.
Not serious at all, but it will be annoying since I basically sliced the callous on my big toe and it's now a flap held on with the bandage.
Dr. Rodney is tending to my wounds and she tells me I will make a full recovery.
---