Posted on Thu 22 September 2022 in ADVVAN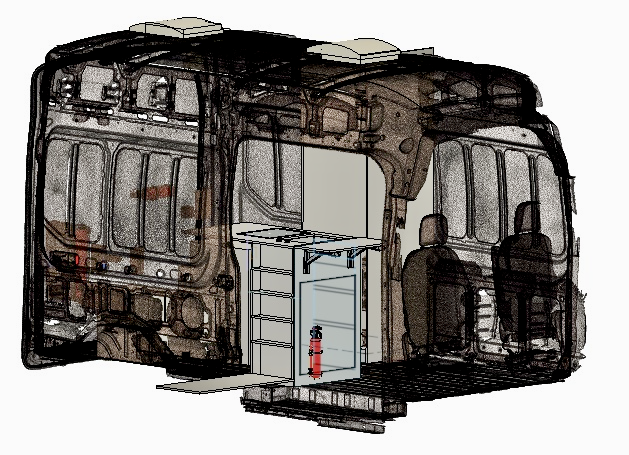 I went to Calgary, AB back in August to visit Rapid 3D, who sell 3d scans of popular vans. Unfortunately they didn't have a 2022 Ford Transit LWB AWD HR in their inventory, so we worked out a deal for them to scan Van Luna.
I drove up and spent a good night at Robinson Lake Campground before crossing the border into Canada and driving the rest of the way to Calgary. This was my first solo long-trip in the still empty cargo van, and it drives awesome. The Ecoboost has a ton of power and the longer wheelbase tracks straighter and is an easy drive on the freeway compared to our Jeep Renegade's shorter wheelbase.
Once at Rapid3D I met with with Cesar and the gang who showed me around and then got to work. It would take them three days to do the scan and a week or so to prep the files to be usable for DIYers and Upfitters.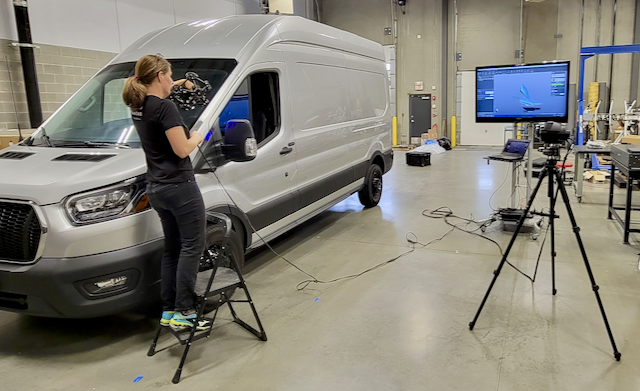 If you'd like some tips on how to use the mesh files in Fusion 360, Rapid3D put a nice how-to on LinkedIN. Also convenient, Fusion 360's September update had huge perf improvements for working with Meshes.
One of the great things about the accurate scans is using them to place drawn objects and plan as in the picture above. The other useful thing is being able to extract outlines of shapes to use for things like cutting floor panels on CNC.
I'm a novice CAD user, but so far this has been a good process and fun to learn. Thanks to the whole gang at Rapid3D!